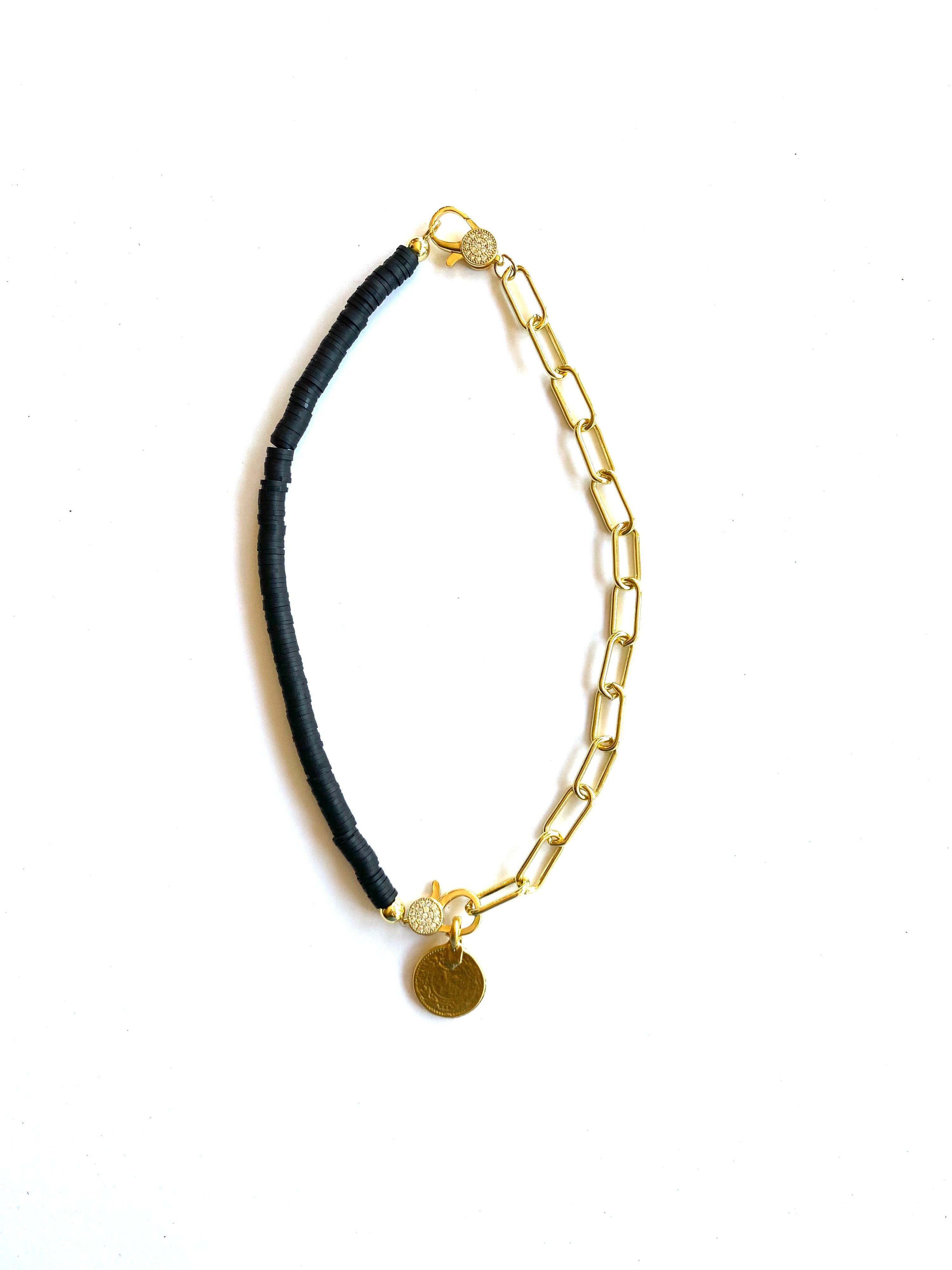 The Eleni Signature Linkable Necklace - Black Heishi
Introducing the Eleni signature linkable necklace. 
The necklace is created by linking the black heishi bracelet with signature extender bracelet adorned with a one of a kind Niko ottoman coin to create a great statement necklace. This piece is the ultimate capsule item, as it can be worn as layered bracelets or the necklace. Switch out the heishi bracelet for another during different seasons to change the look.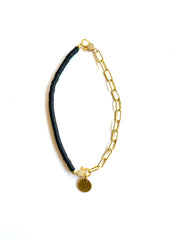 The Eleni Signature Linkable Necklace - Black Heishi