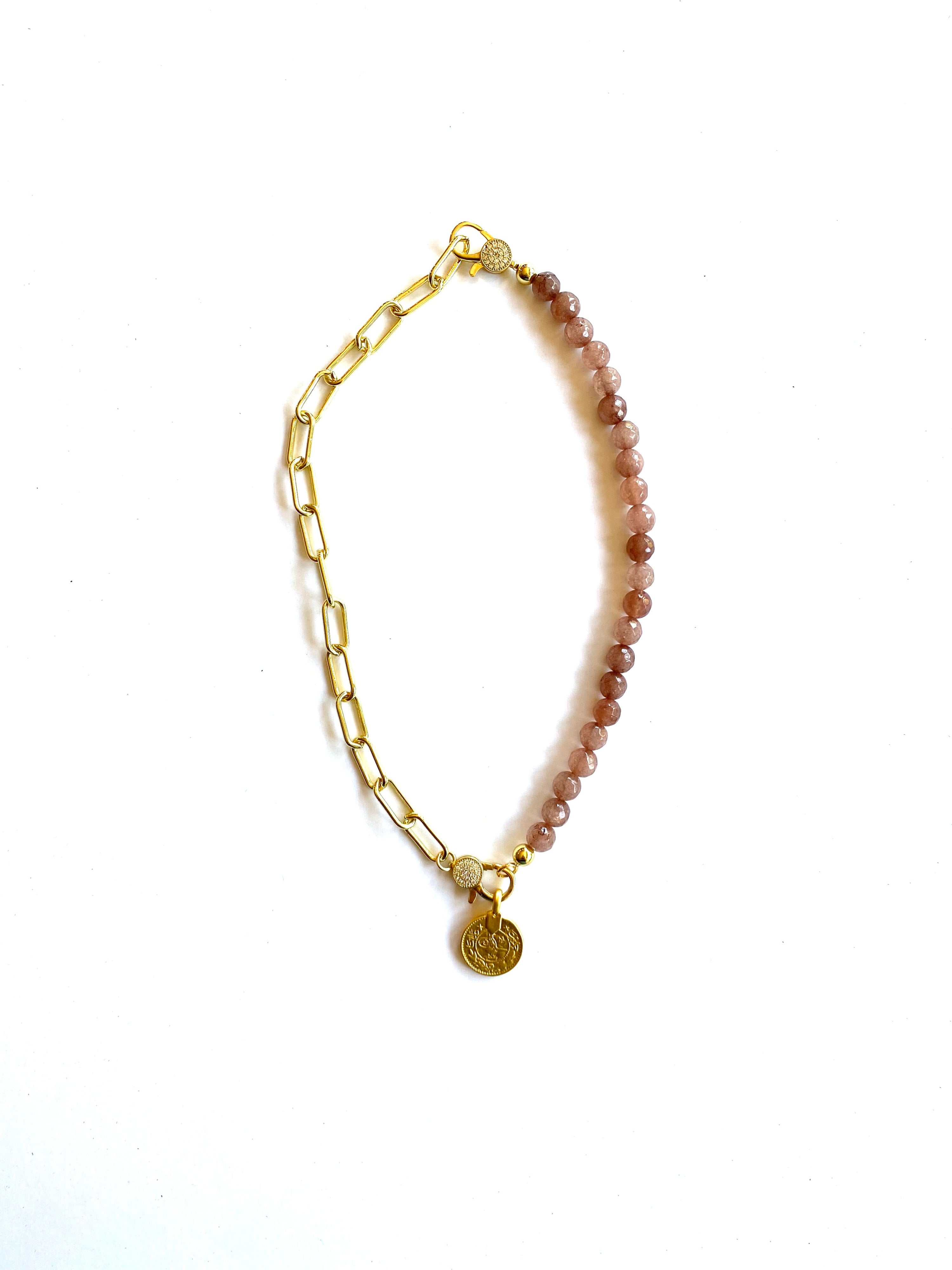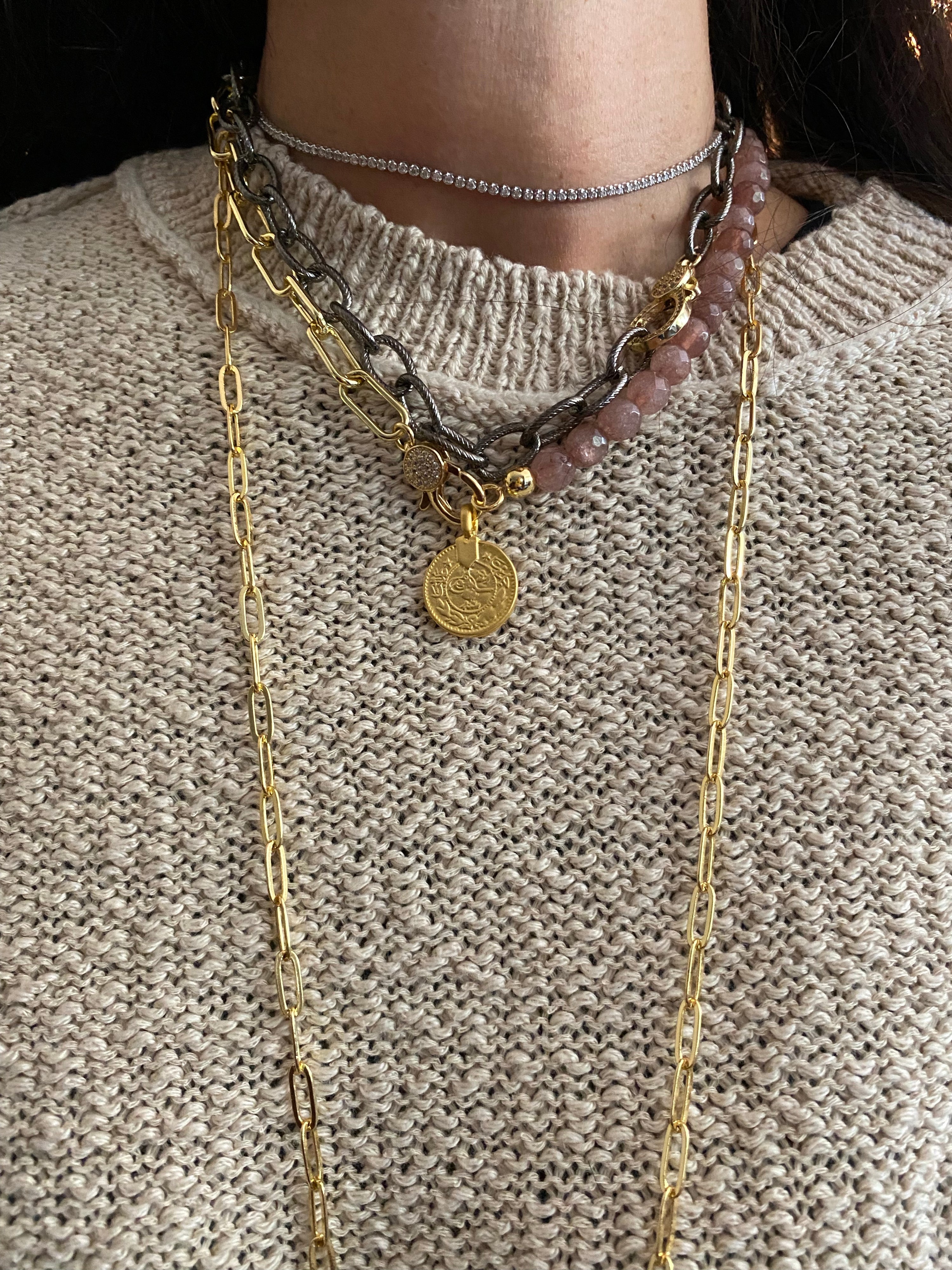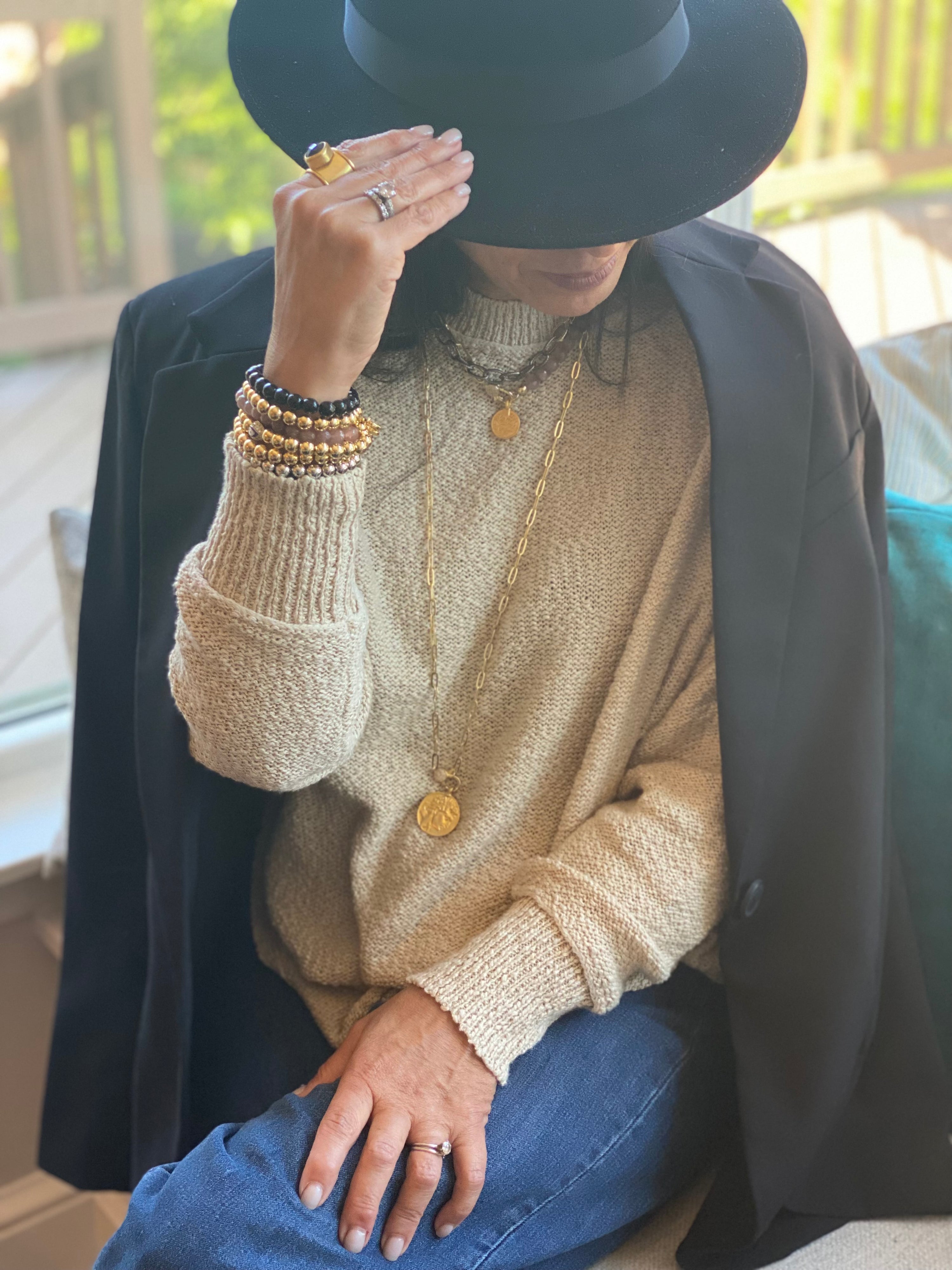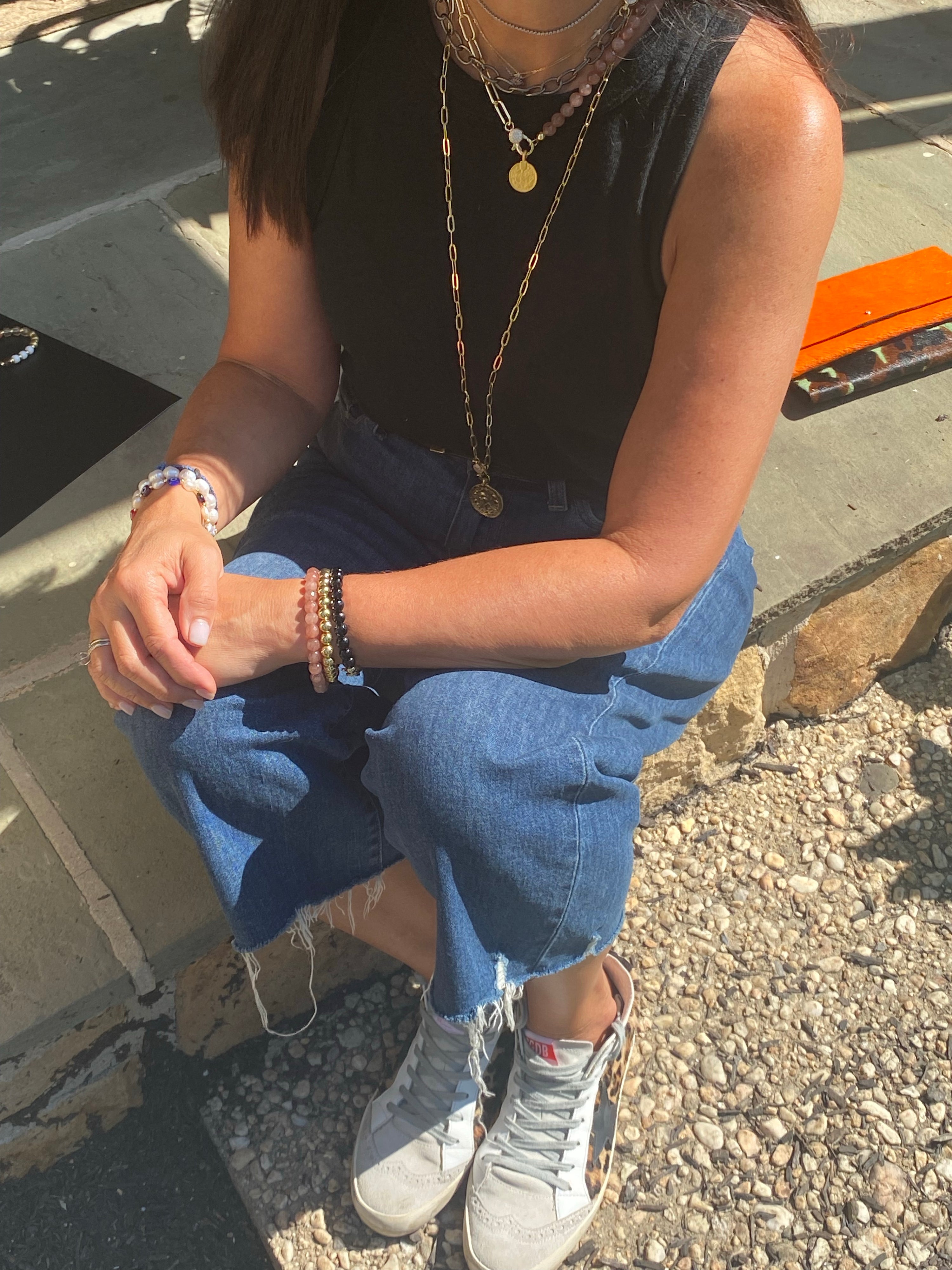 The Eleni Signature Linkable Necklace — Jasper
Introducing the Eleni signature linkable necklace. 
The necklace is created by linking the Eleni Japser beaded bracelet with signature extender bracelet adorned with a one of a kind Niko ottoman coin to create a great statement necklace. This piece is the ultimate capsule item, as it can be worn as layered bracelets or the necklace. Switch out the Jasper bracelet for another during different seasons to change the look. 


Jasper carries an energy of inner peace, calm, happiness and tranquility and confer patience and understanding on all who connect with it.  Is widely held to bring comfort and reassurance to the wearer as well as feeling of optimism and freedom of fear. It is the perfect piece to wear this fall!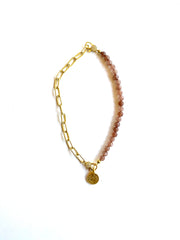 The Eleni Signature Linkable Necklace — Jasper